Guernsey deputy wants delay to paid parking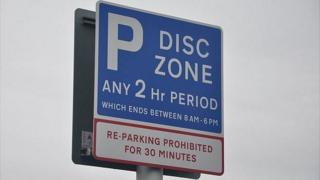 Paid parking should not be introduced until Guernsey has a "robust" and "enhanced" public bus service, according to one politician.
Bringing in paid parking and improving public transport, including making the buses free for 18 months, were agreed in the States transport strategy.
Deputy Al Brouard wants a "sustainable" and "extended" bus service in place for at least six months first.
He said the move reinforced comments in the strategy and made during debate.
The report, produced by the Environment Department, said "in any event, paid parking will not be introduced ahead of free [bus] travel" and would only follow a review of accounting and taxing the benefit of employer-provided spaces.
According to the Hansard report Environment Minister Yvonne Burford said: "Paid parking implementation is not proposed for a year. April 2015 is the earliest date that we would look at it and certainly not until a decent bus service is in place."
Mr Brouard will be launching a requete, which if supported by six other politicians would see his proposals debated by the States.