'Large risk' to Guernsey's ambulance service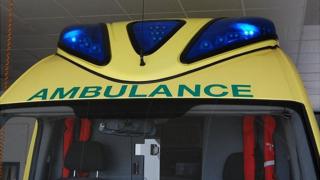 There was a "very large risk" Guernsey's ambulance service would have ceased to function, the island's chief minister has said.
Deputy Jonathan Le Tocq was commenting on a move by an emergency panel to agree a new contract with St John Ambulance and Rescue.
Details of the deal were initially kept secret, but some have since been released such as the £2.6m annual cost.
Mr Le Tocq said the States had provided extra funding on previous occasions.
Need for change
He said: "There was a very large risk that St John's - financially and in terms of its administration - would have been insolent [and] couldn't have continued.
"It's well known the States have had to step in [on] a few occasions in recent years to give them extra resources to purchase ambulances, etc.
"There's quite a need - and the board of St John recognise - for a change of structure."
The Civil Contingences Authority stepped in to take over the negotiations from the Health and Social Services Department, which pays for the ambulance service from its budget.