Guernsey hospital director 'eases baby deaths risk'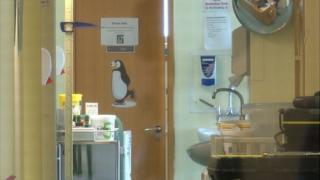 Doctors say the appointment of a medical director to lead Guernsey's hospital will help avoid further deaths in maternity services.
The Health and Social Services Department's board members resigned after the death of a newborn baby this year.
A review by the Nursing and Midwifery Council said it had "deep concerns" about midwifery supervision.
The Health Department is seeking a medical director for the first time.
Hospital failures
It is also seeking a clinical director of maternity services and a clinical director of governance.
Dr Brian Parkin, from the British Medical Association, said: "Hospital failures have often been caused because there has not been a proper partnership between management and clinicians.
"A truly independent medical director would have a role in avoiding those problems occurring."
The hospital has also implemented a number of changes following the death:
Four midwives on every shift compared to three
An additional midwifery clinical lead is being recruited, which will mean six working on the maternity ward at the Princess Elizabeth Hospital
A supervisor of midwifery will be recruited for six months with 24/7 supervisory support from Jersey
The working patterns of obstetricians have been changed on a trial basis and will be subject to ongoing review
Changes to the procedure for approving medicines to be administered during labour