'Serious concerns' over Guernsey midwifery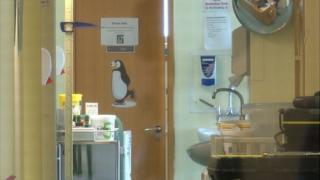 There are "serious concerns" with the supervision and practice of midwifery in Guernsey, a review has found.
The Nursing and Midwifery Council has published the initial findings of its review, sparked by the death of a newborn baby earlier this year.
The Health and Social Services Department's board members resigned on Friday.
"This clearly could have an impact on the safety of the maternity services on the island," the council said.
"The evidence which was collected during the extraordinary review in Guernsey indicates serious concerns with the quality of supervision of midwives and the practice of midwifery on the island," it added.
Guernsey health authorities have agreed to make "immediate improvements".
They have agreed to recruit a medical director, a clinical director of maternity services and a clinical director of governance.
The council said the full findings of the review would be published towards the end of the month.