Idlerocks site planning decision deferred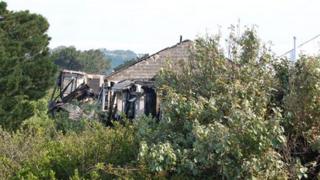 A planning decision for a new hotel at the site of Guernsey's old Idlerocks hotel has been deferred.
Members of the Environment Board heard criticisms of the proposed development during an open planning meeting, including concerns about the possible environmental impact on the area.
The Environment Department has not given any timescale as to when a decision would be reached.
The disused hotel has fallen into disrepair since a fire in 2003.
Another fire caused more damage in 2012.