No real time Guernsey bus information 'until April'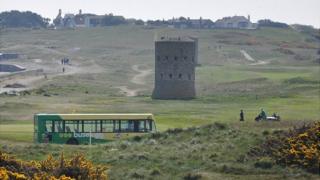 A Guernsey bus operator said real time bus information screens will not be introduced before next year.
Such screens are used in many towns and cities across Europe and let passengers know whether public transport services have been delayed.
CT Plus manager Kevin Hart said the company had ruled out them being used until at least next April when the next tendering process is over.
He said: "Real time information is fantastic but takes much technology."
He said he hoped when the new tender came out real time would be part of it.
CT Plus's current contract ends in April 2015.
Guernsey's new free bus service is due to start at the same time.