Guernsey savings of £28m 'not transforming'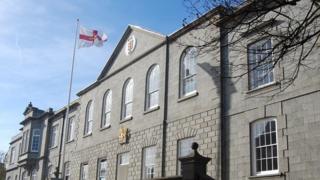 A financial expert says there have not been enough fundamental changes in Guernsey States spending.
Graham Parrott's criticism follows the treasury's announcement of £28m in savings under the island's "Financial Transformation Programme".
Consultancy firm Capita is in line for £3.8m if £31m is saved.
Jonathan Le Tocq, Guernsey's Chief Minister, said the £3.8m was good value for money.
Mr Parrott, who owns a tax consultancy, said the process had not been transformational.
He also criticised the hiring of consultants.
"The principle is the right one," he said.
"Turkeys won't vote for Christmas so you get someone from outside to sort it, but the problem here is the turkeys still have the final say.
"If you look at the numbers, spending in 2010, when this programme started, was £331m and the forecast for this year is £356m.
"I don't think in anyone's definition of dramatic change, you sense that this is transformational."
Mr Le Tocq said there was "a lot of misunderstanding" about what the programme was about.
He said: "It is about transformation and it's not just about saving money.
"We could save money very easily by cutting money everywhere."