Guernsey motorists needing medicals up 1000%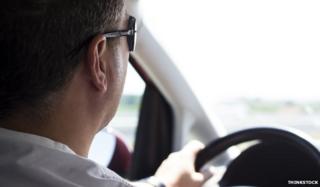 The number of Guernsey drivers needing medical reports before getting a licence has risen dramatically.
In 2008, there were 431 medical reports compiled, while last year there were more than 5,000, Environment Department figures show.
Reports are needed for those with a disability, condition or illness and for those aged over 45 operating medium or large goods vehicles or minibuses.
About 9,000 of the 45,000 active licence holders have had medicals.
Lorraine Coupland, senior licensing officer, said: "Sleep apnoea and other conditions are getting more common in today's society."
Mike Creaber, who has type-one diabetes, has to go through the process of reapplying for a driving licence every three years.
He said the condition can lead to sudden dizziness or losing control and he felt regularly reapplying was a good way to ensure safety.
'More medical checks'
"I think it's really quite important for people who suffer from illnesses and conditions that can have sudden changes in their conditions to have regular tests," said Mr Creaber.
Dr Brian Parkin, primary care spokesman, said: "An older population is likely to need more medical checks than a younger population.
"People are more likely to fall into the category of needing a medical report as they get older and we know that older people are more likely to become ill."
Guernsey uses the UK guidelines for fitness to drive and an independent medical advisor is consulted about whether or not a licence will be issued.
Ms Coupland said: "We're not there to stop people driving, we want people to be driving but driving safely."