Traffic controls for expanded Vale Primary School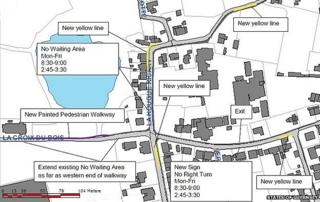 Traffic calming measures are being introduced around an expanded Guernsey school.
The Vale Primary School has had a £450,000 revamp and extension to take on pupils from the now closed St Sampson's Infants School.
About 70 extra pupils are expected when term starts on Wednesday, but there are already traffic delays at opening and closing times.
Traffic Sgt John Tostevin said the aim was to make it safer for pupils.
He said: "It wasn't working around the schools and the major problem there was parents parking on the footpath."
He said additional yellow lines and signage would hopefully improve the safety of the children.
After a grace period of two weeks officers will give out fixed penalties to those flouting the rules.
Environment Minister Yvonne Burford said: "The schools are located in minor roads with limited amounts of off street parking and we would encourage people wherever possible to consider walking, cycling, buses or car sharing."
Gary Hinds, head teacher of Vale Primary, said with two new classrooms and the staff of St Sampson's Infants on board the school was ready to handle the extra pupils.