Salerie Corner fatal crash lorry owner denies vehicle was dangerous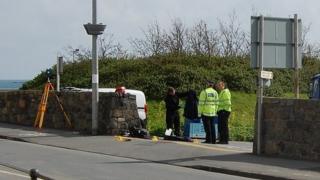 The owner of a lorry involved in a fatal collision with a cyclist at Salerie Corner in 2013 has denied the vehicle was in a dangerous condition.
Timothy Le Cheminant, 57, of St Peter Port, pleaded not guilty to the vehicle being likely to cause danger because of its condition, at Guernsey Magistrates Court on Wednesday.
Prosecutors said the condition of the lorry did not cause the collision.
The case was adjourned and a trial date has not yet been set.
Company director David Allison, 59, died at the scene of the crash on the morning of 4 April.