Bailiff's Cross stone restored in Guernsey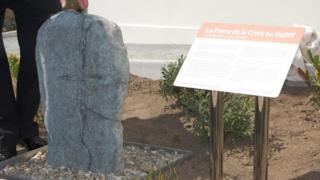 A ancient stone has been restored and reinstated in Guernsey.
The stone at Bailiff's Cross, believed to be about 700 years old, was removed from outside the Hangman's Inn while the former pub was developed into a funeral home.
Argent Funeral Care carried out the restoration work to the monument and the Guernsey Museums organisation has erected a description board.
The stone is believed to be an early Christian gravestone.