Guernsey A&E consultant 'cannot charge'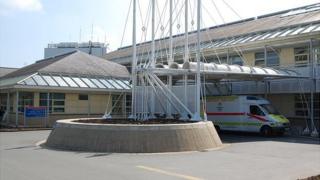 Any consultant appointed to run accident and emergency services at Guernsey's Princess Elizabeth Hospital will only be able to charge patients for services if laws changes.
Currently, A&E visits incur a charge.
But, under a 2002 resolution, States-employed consultants seeing patients are not allowed to charge for services.
The Health and Social Services Department said it was to ask the States to allow people seen by the consultant to be charged the A&E rate.
The Health Department advertised for the position early this year but said it did not get any applications due, it believes, to the "significant demand" for A&E doctors in the UK.
The department agreed to the consultant role after a report into the service was leaked to the media.