Guernsey Electricity cuts losses despite falling revenue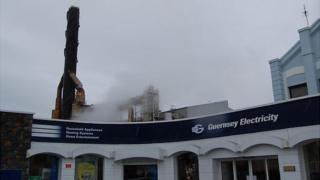 Guernsey Electricity has cut its annual losses despite falling revenues due to the mild winter.
It reported a loss of £231,000 for the year ending 31 March 2014, compared to a £3.4m loss the year before.
Managing Director Alan Bates said the mild winter was behind a fall in electricity use and a 4% decrease in revenue.
But an increase in imports of electricity from France, via Jersey, helped lower the company's costs.
During the 12 months to the end of March, 41% of electricity was imported rather than produced on the island, which compares to 28% in the previous 12 months.
This follows repairs to the undersea cables between Guernsey and Jersey and Jersey and France.
The company serves 30,000 customers in the island and its sole shareholder is the States of Guernsey.