Guernsey lottery profits may fund 'wish list'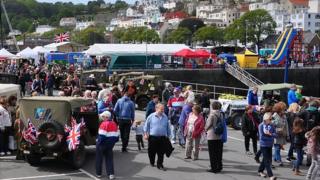 Lottery profits could be used to enhance Guernsey and fund a wish list of heritage projects.
The Culture and Leisure Department wants to use the profits to improve disabled access at heritage sites, sports facilities and fund events.
Currently, it is bound by a States ruling that the profits, except for the Christmas lottery, have to be used to support Beau Sejour Leisure Centre.
The department also wants permission to run Guernsey-only lotteries.
Currently, it only has the authority to run them jointly with Jersey.
The profits from the biggest annual lottery, the Channel Islands Christmas Lottery, are shared between the islands' charity associations and there are no plans for change.
The department said the lottery funding made a "significant contribution to the funding available" to the members of the Association of Guernsey Charities and it saw no reason to change the current system.
It hopes to hold lotteries to support specific events - such as the 75th anniversary of the liberation from German occupying forces during World War Two or the Island Games - and assures islanders it will not flood the market.
The department has come forward with the proposals as there is "potential for lottery proceeds to exceed the operating deficit of the centre".
The centre has more than 600,000 visitors each year, but has annual losses of about £30,000.
The States is due to vote on the proposals in September.