Guernsey birthright to be enshrined in law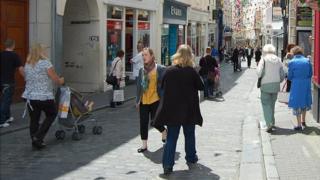 People who are born in Guernsey and whose parents and grandparents were also born in the island will be automatically given residency rights.
Currently residency can be earned 13 ways, which all involve living in the island for a set period of time.
Anyone can live in open market dwellings, but only qualified residents can live in local market properties.
It's not clear when the changes will take effect from or how the transition from the current system will work.
Concerns over the changes to how residency will be retrospectively applied have been raised by members of the public.
Before they were agreed the proposals were changed to lower the amount of maximum time in which residency could be earned.
Further changes to how Guernsey's population is managed are due to be debated in the future.