Guernsey States reject island-wide voting again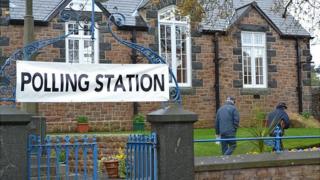 The introduction of island-wide voting in Guernsey has been rejected by politicians again.
The move to elect all of Guernsey's 45 deputies from one ballot was lost by a vote of 27-18.
The issue has been debated since the office of conseiller, which was elected by the whole island, was ended in 2000 and was last discussed in 2011.
Currently deputies are elected from seven electoral districts, mostly based on the parish boundaries.
Deputy Matt Fallaize, chairman of the States Assembly and Constitution Committee, said without political parties being created he could not see island-wide voting working in such a small jurisdiction.
A proposal to have a referendum on the issue was supported by politicians - after a narrow 22-21 vote.
However, this will not go ahead due to the main proposals being thrown out.
Guernsey does not have the legislation needed to run a referendum, despite the States agreeing to drawing up a law in 2003.