Guernsey teacher recruitment 'improving'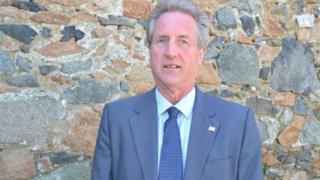 It takes up to four weeks to advertise and appoint a primary school teacher in Guernsey, the Education Department has confirmed.
Earlier this month, Denis Mulkerrin quit the education board citing a lack of progress in reducing recruitment delays.
Education Minister, Deputy Robert Sillars, said recruitment takes time.
He said for secondary schools teachers it would take up to six weeks to advertise and appoint.
Deputy Sillars said: "It does take time, in one case we had 85 applicants for one job. They have to be sifted through, you have to narrow it down to the best.
"Then you have to fly a number across here, they have to organise flights and you have to see them. But we have to make sure we get the very best teacher."
In 2012, Mr Mulkerrin published a report into Guernsey's education system that was critical of the recruitment process.
In it he said: "The length of time the recruitment process takes is far too long and is overly bureaucratic. As a result, Guernsey is losing out on the potential appointment of many high quality teachers."