Channel Islands to get 4G mobile network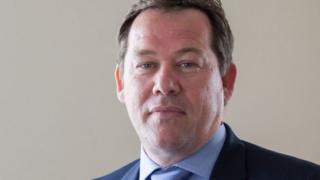 Channel Islands customers will have access to a faster mobile network by early 2015 according to the regulator.
The Channel Islands Competition Regulatory Authorities (CICRA) has issued 4G licences to three companies already operating in the islands.
JT, Sure and Airtel-Vodafone will have strict conditions on their service.
Michael Byrne from CICRA said this would include rules around roaming charges and coverage on the islands.
He said the operators would have to cover at least 95% of the islands with the 4G network and provide a minimum of two megabits per second internet connection.
Mr Byrne said: "The other key area that matters is bill shock. This is where people go away from home, use data services and come back to hefty bills.
"The appropriate way to end that risk was to impose on operators an obligation to provide the equivalent protection to islands as European Union citizens enjoy.
"There will be a fixed data cap, a fixed price in terms of charges and that protection will be in place by default."
He said there would be financial penalties for operators that failed to meet these requirements.
In Guernsey, the Commerce and Employment department previously decided to impose a "spectrum tax" on operators using 4G. Mr Byrne said this was a policy issue and was not appropriate for him to comment on.
Paul Masterton of industry body Digital Jersey, said adoption of 4G was a vital move for the islands.
He said: "This is another step towards Jersey becoming one of the best-connected jurisdictions in the world. We look forward to welcoming the the roll out of 4G from the three operators in the near future."