St Saviour's Douzaine Room sale agreed by parishioners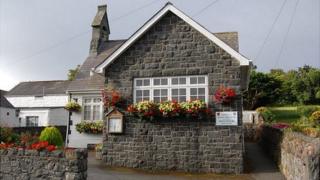 The sale of St Saviour's Douzaine Room was agreed at a "lively meeting" of parishioners on Wednesday.
Douzenier Phil Duquemin said more than 200 Guernsey residents turned out to the meeting and it allowed the douzaine to "correct many misunderstandings".
The move to sell the building and move the parish offices to the St Saviour's Community Centre was supported by 145 votes with 52 against.
Funds from the sale will be used to install the new offices.
Mr Duquemin said: "We're very thrilled at the result... nearly three quarters voted in favour of the proposal so the Douzaine is very, very grateful to the people who attended and ultimately supported the proposal.
"The Douzaine had argued the present parish building required a great deal of expenditure and it's felt it wasn't feasible to increase the parish rates to renovate it.
"Even after such a renovation it still has severe shortcomings in terms in parking and disabled access."