Guernsey goods and services tax 'will affect everyone'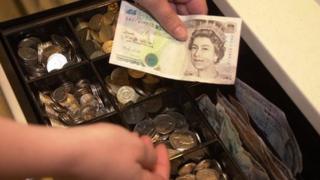 Everyone in Guernsey will feel the effect of the introduction of a goods and services tax (GST), a report says.
The Confederation of Guernsey Industry and the Guernsey International Business Association commissioned the report.
It said the retail and hospitality sectors would be hit and would struggle to compete with foreign firms.
Treasury Minister Gavin St Pier said indirect and consumption taxes needed to be considered if the island's deficit was to be tackled.
Prof Dominic Swords of Henley Business School wrote the in-depth paper, which explains the projected impact of an indirect tax on people and industries.
A debate on introducing GST, which could be about 5%, is expected in the States later this year.
More than 70% of taxation on Guernsey is direct income tax.