Guernsey 'needs' kerbside recycling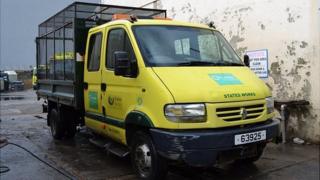 Guernsey needs kerbside recycling to encourage all islanders to recycle their waste, says Deputy Darren Duquemin.
A member of the Public Services Department, the deputy also defended plans to charge islanders more for recycling and waste collections from 2016, including charging for bags.
He told BBC Radio Guernsey the island needed "a change of culture."
A two-year £2.5m kerbside recycling trial started earlier this year.
States members will consider waste disposal plans detailing how the island will deal with all of its waste in the future at the end of July.
"What we need is something to encourage the non-users, the non-recyclers, to change their habits," said Deputy Duquemin.
But a former member of Guernsey's environment department, Deputy Barry Paint, said the waste disposal plan lacked crucial information.
"We've not been given proper figures yet. The debate is in two weeks' time.
"How can we make a decision on something when we don't know the cost of it?" he added.