Education department defends reforms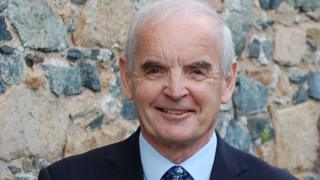 Guernsey's education department has defended its school reforms after board member Denis Mulkerrin resigned citing a lack of progress.
Mr Mulkerrin, a non-voting education board member, said areas of teacher recruitment and local management of schools were progressing too slowly.
The board has defended its track record in both areas.
A statement said recruitment times had dropped and a new management system would be in place in two years.
"We are not moving forward as quickly as we would like but we are encouraged by the progress that has been made and continues to be made," the statement read.
'Dated and bureaucratised'
Mr Mulkerrin told BBC News the latest figures he had seen suggested the time taken to appoint subject teachers was "pretty much the same as in 2011".
"Under the present dated and bureaucratised appointment system it is inevitable that the island will lose many of its strongest candidates," he said.
"The real losers are the children of our island."
Education Minister Robert Sillars said Mr Mulkerrin had been a "great contributor" to the board.
"We haven't all absolutely agreed on everything, but we've all agreed a way forward.
"We all want better educational outcomes for our children and our students and that's what it's all about."
Guernsey's education department will be inspected in 2015, said Deputy Sillars .
Mr Mulkerrin was born in Guernsey but worked as a head teacher in the UK and built a reputation for turning around failing schools.
He was a awarded a CBE for services to education and was a special advisor to the UK Secretary of State for Education. He joined the education board two years ago.