Two rescued after boat hit rocks off Sark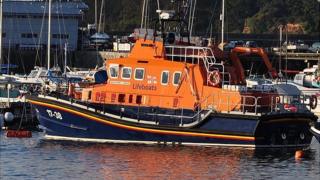 Two people were rescued after their boat hit rocks off Sark and started taking on water.
The crew of the Fancy Free were returning to Guernsey from Sark when they called Guernsey Coastguard for help at 00:40 BST.
The St Peter Port relief lifeboat left St Peter Port Harbour at 01:02 and found the boat about half a nautical mile east of Sark about 01:25.
The boat and crew were safely escorted into St Peter Port by 02:00.
The Spirit of Guernsey is currently having its engines replaced and the Daniel L Gibson has replaced it while the work is carried out.