Tougher standards for teachers unveiled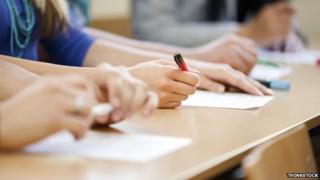 Guernsey's teachers will have to meet higher standards from September next year following the introduction of a new performance management policy.
The education department is introducing the new standards, which officials say are more in line with modern demands.
Education director Alan Brown says the previous guidelines were out of date.
Vicky Godley, headteacher of La Mare De Carteret school, says some staff are pleased and some are apprehensive.
More explicit
The new policy emphasises technology and collaboration between teachers.
"We want to be more explicit about the way teachers support each other and more explicit about the technical skills that are involved now," said Mr Brown.
"Things have evolved and there are many differences now to the way many teachers would have approached a group of children 15 years ago."
Ms Godley said she would support staff.
"In terms of raising expectation, there are concerns in any profession, but it doesn't make that wrong, it means there's something we can build on."
The changes are being rolled out during the next school year to be fully implemented by September 2015.