Guernsey man Sean Dougherty jailed for sex assault and indecent images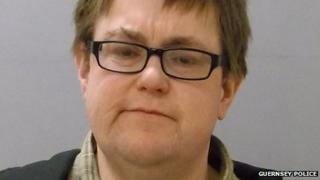 A man has been jailed for four-and-a-half years after admitting 18 sexual offences, including indecently assaulting a teenage boy.
Sean Edward Dougherty, 46, was sentenced in Guernsey's Royal Court.
He had admitted the assault, which took place in 2005, five counts of making indecent images of children and 12 of possessing indecent images and videos
Dougherty will be subject to strict conditions for five-years after his release.
These include not owning a computer without permission and not having contact with any children without permission.
More than 29,000 illegal images and videos were found on various hard-drives and devices during a search of Dougherty's flat in September 2012.
Crown Advocate Fiona Russell, prosecuting, said the victim of the assault had not approached police until 2012 and said the incident had a serious impact on his life as an adult.
Defence Advocate David Domaille said Dougherty was a socially withdrawn person and had expressed extreme remorse at his behaviour.
Judge Russell Finch said the acts could only be described as deplorable and the sentence had to reflect the distaste of the public surrounding cases of this nature.