Guernsey fire service to charge for non-emergency services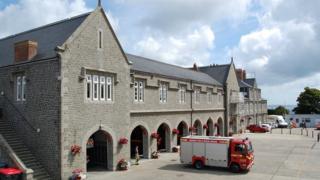 Plans to allow Guernsey Fire and Rescue Service to charge for non-emergency services have been approved by the States.
Levying a fee for services that are currently free, such as building inspections, is expected to raise up to £12,500 a year.
Home Minister Peter Gillson said: "It is not about charging for emergency or humanitarian service.
"We're talking about services of a commercial nature."
However, one politician raised concerns about the changes, which are being made under the Financial Transformation Programme.
The five-year scheme aims to cut £31m from States spending before the end of this year.
"We're now looking down the back of sofas for cash," said Deputy Barry Brehaut.
He is concerned the move might create doubt in peoples' minds as to whether or not they'll be charged in an emergency.
Previously, Chief Fire Officer Jon Le Page said it should not put islanders off dialling 999 when they are in need.