Guernsey born children 'could get birthright'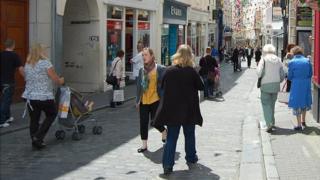 Children born in Guernsey or to island families will have an advantage when it comes to qualifying as permanent residents, under proposals.
While anyone can live in open market dwellings, only qualified residents can live in local market properties,
The proposals from the Policy Council include instant qualification for anyone born in the island with a parent and grandparent born in the island.
It follows campaigning for more rights for those born locally.
Under the current system there are 13 ways to become qualified, which involve being resident for at least 10, 15 or 20 years.
Former politicians Gloria Dudley-Owen and Graham Guille raised concerns about a new system, which has not come into force, agreed by deputies in June 2013.
It brought in eight and 14-year milestones for those living in the island to qualify for residency - with the same rules for those born in the island as those who moved to the island later.
| | | |
| --- | --- | --- |
| Child | Family | When qualified |
| Born in Guernsey | Locally born parent and grandparent | From birth |
| Born in Guernsey | Parent has qualified status | Eight years in a 28-year period |
| Not born in Guernsey | Parent born in Guernsey and qualified | Eight years in a 28-year period |
| Not born in Guernsey | No local connection | 14 years in a 34-year period |
The proposals, due to be debated by the States in July, will have no impact on any pre-existing rights.
If approved, legislation would have to be drafted and approved before it came into effect.