Guernsey flood defence work contractor sought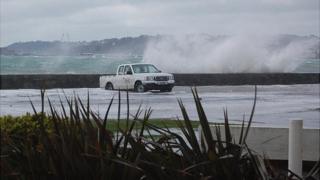 The first stage of a £50m project to stop flooding along Guernsey's coastal areas could start in August.
St Sampson's Harbour and Belle Greve Bay have been identified as the areas at greatest risk of flooding due to the lack of natural and built defences.
Flooding in these areas could cut the main coast road between the north and south of the island and damage residential and commercial properties.
Interested companies have been asked to tender for a two-month contract.