Alderney Harbour loses £90K a year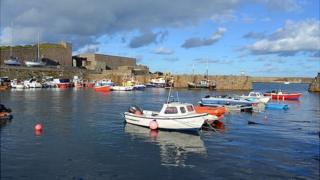 Reductions in staff numbers and running costs have been suggested to end a £90,000 deficit in the annual cost of Alderney Harbour.
The shortfall in funds was found in an audit, carried out in 2013 by Stephen Taylor, that found "opportunities to reduce the deficit".
He praised the day-to-day operations, but found a lack of planning for improvements and a long term vision.
The General Services Committee plans to make changes based on the findings.
Chairman Chris Rowley said: "This the first audit that has been done for years... the recommendations have the backing of the harbour staff."
He said talks would take place with the staff before any changes were made and, if staffing cuts were made, the aim would be to find them employment elsewhere in States Works.
Mr Taylor, who is now the island's interim chief executive, told the BBC: "The deficit can be reduced if the States looks critically and challenges the way things are currently done with a view to doing things differently and more efficiently."
He cited the lack of plans for long-term pilot arrangements and mooring maintenance as "urgent issues with no current solution".
Harbour charges were also identified as higher than other harbours, with commercial shipping fees being particularly high. It was suggested that in the future savings could be used to provide concessions on fuel imports and passenger dues.
The audit was commissioned last year after a wider review into all activities run by States Works recommended a review of its culture, management and structure.