Diving ban for Guernsey harbours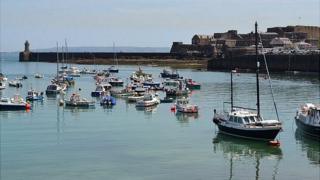 Diving in Guernsey's harbours has been banned because there is no recompression chamber in the island.
A facility run by St John Ambulance broke down in April and the charity has said it cannot afford to replace or repair it.
Captain Chad Murray, harbour master, said dives would only be allowed if those involved showed they had arrangements in place to use a chamber.
He said this included transport and use of a recompression facility.
Diving outside of the defined areas of St Peter Port and St Sampson's Harbours will be unaffected.
However, Captain Murray said warnings about the lack of recompression facilities would continue to be transmitted by the harbour authorities.