Yvonne Burford elected as Environment Minister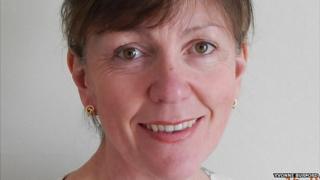 Deputy Yvonne Burford has been elected as Guernsey's Environment Minister.
She replaces Deputy Roger Domaille, who resigned as minister after a transport strategy including charging for long-term parking was agreed by the States.
Deputy Burford was an architect of the strategy, along with fellow board member Deputy Barry Brehaut.
The retired airline pilot was elected in by a vote of 33-7 ahead of Deputy Lester Queripel after half an hour of questions from politicians.
One issue that kept being returned to was the issue of paid parking, which Deputy Queripel said he opposed to and after a number of questions admitted he would bring a move to scrap its introduction.
The other former board members, Deputies Tony Spruce and Barry Paint, stood down at the same time as Deputy Domaille.
They have been replaced by Deputies John Gollop, Peter Harwood and Andrew Le Lievre, who had been nominated by Deputy Burford.
Deputy Queripel was put forward for a position on the board, but was also unsuccessful in this election.