Guernsey homeowners 'essential repair' access approved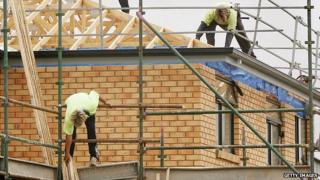 Guernsey property owners will be able to apply for access to neighbouring land to undertake essential repairs.
At present access is only allowed by legal rights in property titles or with a neighbour's permission.
Investigations by the Bar Council have found the situation has increasingly caused difficulties for people trying to purchase a property.
The States has agreed to the drafting of a law to allow landowners to apply for a court order for access.
In the 1990s the Bar Council raised concerns about a rising problem with property sales due to commercial lenders becoming more cautious about providing mortgages for properties without access rights in their titles.
'Sales made impossible'
Last year the council revisited the issue and found problems with lenders over a lack of access had become more common.
Chief Minister Jonathan Le Tocq said: "Commercial lenders have become more and more risk averse with the result that they've been unwilling to lend to purchasers where such issues have been unable to be resolved amicably.
"In extreme cases this has made the sale of a property impossible."
Obtaining the access rights on a property title can delay and increase the legal costs of any sale, which can have a wider impact if the sale is part of a chain.
The court orders will permit access for work under conditions that govern the scale of the work, any payments due for nuisance or damage to property and the length of the permission - whether for one-off work or in perpetuity.
The court orders are to be used to repair existing buildings and not to allow new builds or extensions close to the boundary.