Guernsey Police 'warzone' noise complaints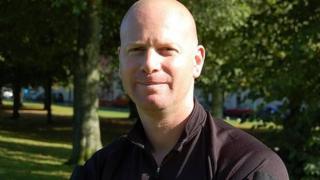 Residents in Guernsey say the noise of gunfire and explosions during a police training exercise left them feeling as if they were in a "warzone".
Guernsey Police carried out the firearms exercise in the Ronez yard at Northside, Vale, between 18:00 and 20:00 BST, on Wednesday.
Residents complained they had not had enough notice about the noise.
Insp JP Le Breton said warnings had been sent to neighbouring properties but apologised to those affected.
On a post about the exercise on the police's Facebook page, Angela Walden wrote: "I heard what sounded like machine guns going off, very loud and sounded like we were in a warzone."
'Confidential and restricted'
Insp Le Breton said the training needed to be done two or three times a year and in as realistic a manner as possible, by using pyrotechnics and blank firing ammunition but "no live ammunition".
"We did what we could to warn the nearby residents," he said.
"We have to be careful how we circulate this information as the nature of the police training is confidential and restricted...which is why we don't do them in open view.
"We don't want to disrupt the public, we don't want to cause any noise disturbance or any alarm or distress but we have to train and I would hope the majority of the public understand."