Guernsey States to fund gender change surgery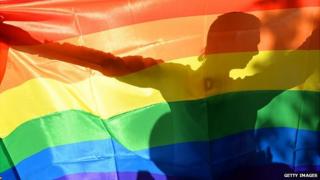 The cost of gender reassignment surgery will be covered by Guernsey's health service after a policy change.
The Health and Social Services Department currently funds hormone therapy, counselling and non-surgery treatments.
A spokesman for the department said gender dysphoria could cause considerable psychological distress.
Pippa McCathie, support co-ordinator for campaign group Liberate welcomed the policy change.
She said: "I think it is absolutely brilliant. We have helped people trying to get the funding for the surgery, but this is the first time the States will fund the full surgery and that is a very good thing as the process of getting the money can be difficult.
"Liberate was only born in February and already we are starting to make a difference.
"This is where we need to go in the future. This will make a big difference to people in Guernsey."
The health department said the surgery, which can cost between £11,000 and £20,000 per patient, will only be available to patients who meet all the necessary criteria and who have been referred through specialist gender reassignment services.
A spokesman said it was anticipated a very small number of people would need surgery; on average one person every three to five years.
"For those few individuals, it is an essential part of their transition process and should be treated as such," he said.
Rachael, a Guernsey woman waiting for gender reassignment treatment, said she was relieved the States had decided to pay for it.
She said: "I feel absolutely 100% this is the right thing to do. I have no doubt it is what I have to do in order to start my life afresh."