Guernsey boat hauliers reminded of permit and brake laws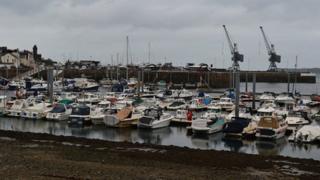 Boat hauliers in Guernsey are being reminded trailers cannot be used unless they have permits and brakes.
The Environment Department said it issued the reminder after it received a complaint about a haulier.
The complaint led to an investigation, which it said indicated a number of people were breaching laws which have been in place for 12 years.
The department added it was doing all it could to assist hauliers to obtain permits and ensure trailers were legal.
It was also looking at introducing speed limits, which would let some trailers without brakes be operated, it said.
Boat hauliers operate in the island because many boat owners take their vessels out of the water in the winter and keep them at home.