Guernsey-Gatwick flight prices controlled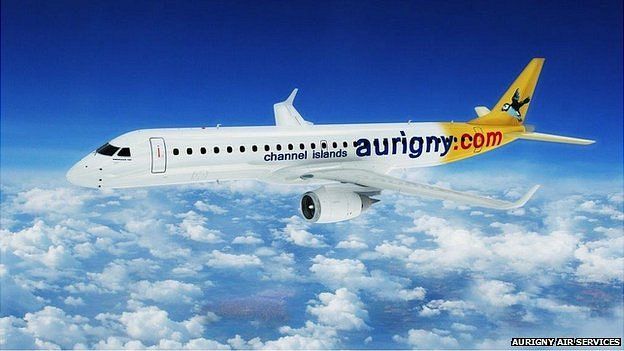 Sixty-percent of seats on flights between Guernsey and Gatwick will be sold for £65 or less during 2014, the island's treasury has announced.
The price excludes UK Air Passenger Duty, which currently stands at £13.
The airline had accumulated losses of £12.5m by the end of 2012 and was expected to make further losses last year.
Treasury and Resources Minister Gavin St Pier said: "Aurigny remains confident that it can deliver on these commitments whilst continuing to move towards a break-even position for the airline in 2015/16."
The fare targets are due to be reviewed annually so any change in costs, such as landing fees at Gatwick Airport, can be taken into account.
Related Internet Links
The BBC is not responsible for the content of external sites.