Guernsey summer bus routes changed after consultation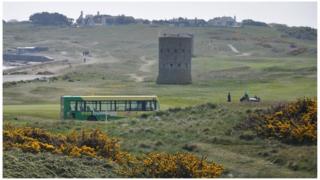 Changes to Guernsey's summer bus schedule aim to make the service "more attractive" in a bid to reverse falling passenger numbers.
The changes include continuing the late night buses from St Peter Port, more services to the west coast and the reintroduction of some services.
The timetable operated by CT Plus on behalf of the States begins on 5 May.
Frank Villeneuve-Smith, from the company, said the changes were based on feedback and raw data.
He said CT Plus had used information on passenger travel gathered since it introduced a new timetable in April 2013 to make changes to the "frequency and timings" of routes.
The popularity of the service has fallen since 2009 when 1.5 million people were carried on journeys. CT Plus took over the service in April 2012 but passenger numbers have continued to fall with 1,354,993 people being carried on journeys in 2013.
Of these 205,854 were not paid journeys with the majority by pensioners and nearly 9,000 by States schools pupils travelling in uniform around school start and finish times.