Extra £95m may be needed to pay for pensions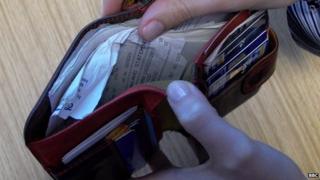 Guernsey's ageing population could fuel a £95m growth in annual public spending over the next decade, a report warns.
The finding is part of a tax, pensions and benefits briefing published by the States of Guernsey government.
Social Security Minister Allister Langlois said Guernsey is over reliant on income tax and alternatives should be explored as more islanders stop paying tax and start claiming pensions.
He said there should also be a cap on how much tax residents pay.
"Doing nothing, in economic terms, is not an option. We have to face this now," said Deputy Langlois.
More than 70% of taxation on Guernsey is direct income tax.
Deputy Langlois said this was unusual for developed economies.
'Problem is real'
"If incomes go down, revenues goes down," he said.
"Alternatives have to be considered and, in addition to that, the whole structure of how much has to be paid out, particularly pensions, will have to be reconsidered.
"It's very important that people accept this problem is real."
Raising the retirement age to 70 and introducing a sales tax are potential solutions, say ministers.
Gavin St Pier, the minister for treasury and resources said it was best to act now.
"The tax base, by being so narrow, is not necessarily a sustainable long-term solution," he said.