Guernsey animal shelter £1m upgrade due to welfare law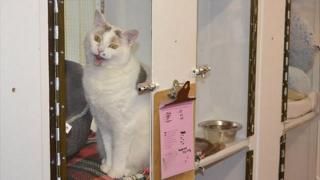 Guernsey's animal shelter is to undergo a "significant redevelopment" before new animal welfare laws are introduced later this year.
Under the new laws, animal welfare charity the GSPCA, which runs the shelter, will be given more powers to act against animal cruelty.
However, it also needs to make changes to its premises to ensure it meets increasing care standards.
Manager Steve Byrne said the development would be done in stages.
The charity has asked for planning permission to replace the quarantine block and cattery at a cost of £1m.
Mr Byrne said the charity wanted to "lead by example" and this was the first part of a 15-year project to refurbish the whole site.