Guernsey hotel conversion plans welcomed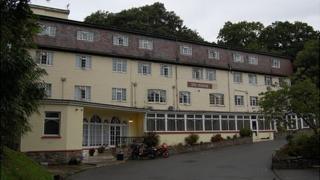 Plans to convert the former Manor Hotel in Guernsey into a 40 bedroom care home has been welcomed by the Dean of the Forest of Douzaine.
Richard Haume says the project "will have a positive affect on the parish".
The plans were initially refused by the Environment Department, but the owners of the site won an appeal to get the go-ahead for the development.
The hotel, near Petit Bot in the Forest, opened in the 1930s and became a lodging house in the 1990s.
Mr Haume said: "I think it's a very good idea. It's had a rather chequered history. It started off as a private house, before becoming a hotel.
"In latter years it's had problems with alcohol and drugs. Parking has been a big problem too.
"It's had its time as a hotel. It's better that it is converted and not destroyed. It's in a lovely location."