Guernsey bowel cancer screenings extended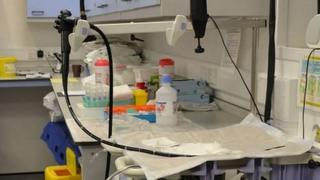 Guernsey's bowel cancer screening service is being extended to include islanders aged 65.
The service, which started in January 2012, screens 60-year-olds, but will start to include the second age group from next month.
Health Minister Mark Dorey said this was because the screening of the current group of 60-year-olds would be mostly completed by the summer.
He said more work was needed to continue both screenings next year.
Deputy Dorey said plans for how it would be delivered and staffing within the £327,500 budget included negotiations with the Medical Specialist Group, which is contracted to provide emergency and elective specialist medical services.
In January, the health department's political board survived a motion of no confidence put forward after the minister admitted giving inaccurate information about the funding of the screening programme.