Passenger jets join Guernsey aircraft registry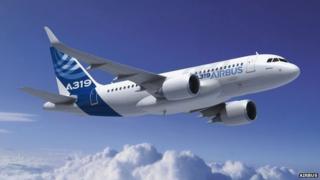 The Guernsey-based Channel Islands Aircraft Registry, known as 2-REG, has signed two Airbus A319 airliners.
The registry, launched last year, said the signings were the "most significant" to date.
Only non-commercial aircraft can join the registry and the latest additions are described as "between leases".
Aircraft registry officer Dominic Kaines said 2-REG was due to add more large aircraft to the roster, which currently stands at nine.
Guernsey's aircraft registry was launched after a collaborative effort with Jersey failed to materialise.
Jersey's Economic Development Department aims to launch a rival registry by the end of the summer.