Guernsey meat exports 'up to six months away'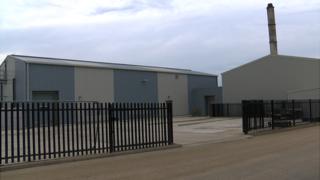 It could be up to six months before meat processed in Guernsey's new slaughterhouse can be exported.
The £1.7m abattoir opened in November after the closure of the old building, which had served the island for more than 150 years.
The old abattoir failed to meet updated European Union health regulations, meaning meat exports were stopped.
Val Cameron, head of Environmental Health, said permission was expected within the next three to six months.
All cattle, sheep, pigs and goats killed for human consumption must be slaughtered at the slaughterhouse, which is run by a licensed slaughter man.
Ben Wallace, a sheep farmer, said: "The old system was very antiquated... the product we've got coming out does seem to be better."
He said he expected cattle farmers to make the most use of the export option.