Sarah Groves Kashmir houseboat murder weapon 'still not produced'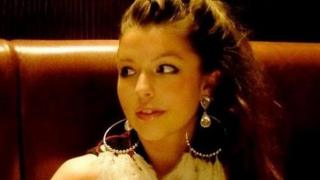 Judges in the Sarah Groves murder trial have repeated requests for the prosecution to present the murder weapon to the court.
The 24-year-old Guernsey woman was found dead on a houseboat she shared with a local family in Srinagar, Kashmir, in April 2013.
Dutchman Richard de Wit denies her murder in a trial that started in July.
BBC reporter Riyaz Masroor said the judges were "disappointed" nothing conclusive had been presented.
He said: "In all about 26 witnesses have been questioned in the court room.
"The prosecution has never been able to produce the murder weapon or any direct eyewitness."
Questions have also been asked about the relationship between Ms Groves and Saeed Shoda, who describes himself as her boyfriend and whose family lived in the houseboat.