Guernsey States agrees to build more 'extra care' flats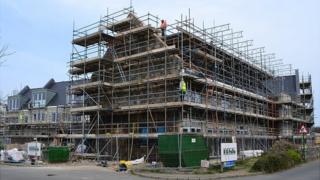 More "extra care" flats will be built on the sites of two current residential homes, the States has decided.
The building of 117 flats on the sites of Longue Rue and Maison Maritaine by the Guernsey Housing Association was approved in 2012.
The addition of 45 more flats to the plans and a payment of £3.25m to the association was unanimously agreed.
The remainder of the funds for the £9.42m development will be raised through private loans.
The first phase of the project cost £38.8m with the States paying £22m.
The association hopes to save money by starting the second phase in May 2014, before the first phase is complete.
The flats will be rented by those currently living in States' care homes and those with a learning disability or a mental health condition.
Some will be available under the partial ownership scheme.