Alderney States by-election declared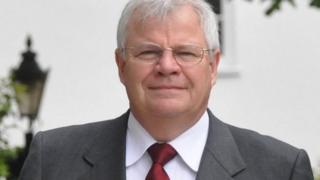 A by-election to replace an Alderney politician who died in January has been called by the States.
Paul Arditti, 62, served as a member of the States of Alderney after leaving the legal profession in 2010.
He was one of two Alderney politicians to represent the island in the States of Guernsey.
The election will be on 12 April in the Members Room at the Island Hall. The polling station is open from 09:30 BST to 18:30 BST.
People wishing to stand have until 31 March to declare their interest. The winning candidate will be in the States of Alderney for eight months.
At the time of his death, States of Alderney chief executive Roy Burke said Mr Arditti had contributed a huge amount to public life in the island and his death was an "enormous shock".