Guernsey Brewery development suffers delays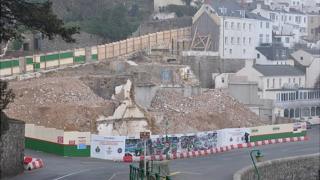 The Guernsey Brewery redevelopment has been delayed as the demolition work has taken longer than planned.
Thirty-three apartments are planned to be built at the site in Havelet, in St Peter Port, by 2016.
The developer Comprop was not available to comment, but planners said "some delay" had been caused by "the complexities of the site conditions".
These include returning the 18th Century building frontage to its original appearance.
Concerns were raised by members of the public as work seemed to have stopped on the site.
In a statement States planners said: "The development will be proceeding as normal and there is no cause for concern that the site might be left in its current state."