St Andrew's pupils found new Guernsey schools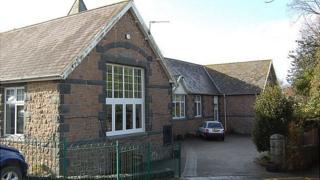 Pupils at St Andrew's Primary School, which is due to close in August 2015, have been allocated places at other Guernsey schools.
The States agreed to close the school in October as part of moves to create fewer, larger primary schools.
The majority of the 113 children affected will be moving to St Martin's Primary, Castel Primary or Forest Primary.
Forty will move this September and the rest in September 2015.
The closure of the school, suggested as the building is expected to require "considerable maintenance in the near future" and the site has limited scope for development, is expected to save up to £653,000 a year.
'Less anxious'
Education Minister Robert Sillars said: "We have been able to ensure that class sizes at receiving schools remain within our policy.
"We know that this is still a difficult time for many St Andrew's parents and children and we hope that, now alternative school placements have been confirmed, parents will feel less anxious about the change."
He said visits to the new schools were being planned to give the pupils a chance to familiarise themselves with their new surroundings.
Details have yet to be released about the plans for merger of St Sampson's Infant School and Vale Primary School in September, but Deputy Sillars said these were on schedule.
He said: "We want to ensure the children's transition to their new schools is as smooth as possible, but also recognise that their learning continues at St Andrew's and St Sampson's Infants and this must carry on unaffected."