Guernsey boys accepted at all girls Catholic school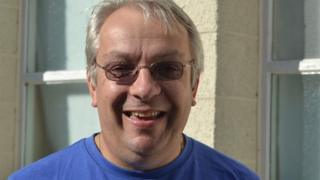 A private catholic girls school in Guernsey is to teach boys for the first time.
Blanchelande College will start accepting boys to the secondary school from September 2015. Boys have been taught at the primary since 2003.
College Principal, Andrew Warren, says there is no on-island Catholic school for boys of secondary age.
The school's governors said there was a strong moral argument for redressing the balance and so would allow boys.
The governors say the decision followed a consultation process with parents, teachers and the local Catholic community.
'Improve quality'
Ken Gibbs, chair of the Blanchelande College Board of Governors, said he had to think about the future of the school.
"We believe that the opportunities for investment in new facilities in these beautiful surroundings will improve the quality of education the college offers to all its pupils," he said.
"This has been an opportunity to look at our operation more closely and we believe that the changes will benefit our girls as well as any boys who may choose to come to our secondary department."
Mr Warren said no girls currently in the secondary department or in Year 6 would be affected.
"We wish to reassure any parents who chose Blanchelande as a single-sex establishment that, due to the phased introduction of this change, all our existing Secondary pupils will be able to continue their education as before," Mr Warren added.
The 11-16 college, currently based in Les Vauxbelets, was founded in 1902. It moved to its current site in 1999.