Guernsey's police chief cleared of misconduct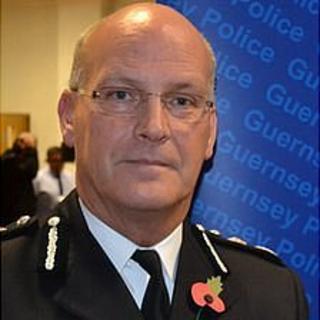 The Head of Law Enforcement, Patrick Rice, has been cleared of an allegation of gross misconduct.
The investigation was led by a UK Chief Constable, under the supervision of the Guernsey Police Complaints Commission.
A member of the Guernsey Border Agency made the complaint about Mr Rice's actions during an operational meeting in France in June 2013.
In Mr Rice's official statement he said: "I told a locker-room joke and never intended to cause offence."
Mr Rice admits: "I have chosen not to act until now but there have been some hurtful rumours - which are completely untrue - which have affected my family, were intended to damage my reputation and were also likely to impact upon the credibility of law enforcement on the island."
The Home Department said it was backing Mr Rice as he continued in his role, citing his many successes while running the police force.